How to Change PHP Versions
Developers change PHP versions for various reasons, which can depend on factors such as performance, security, compatibility, and the availability of new features.
Here's a quick guide to changing PHP versions with a click:
Step 1: Click on Settings.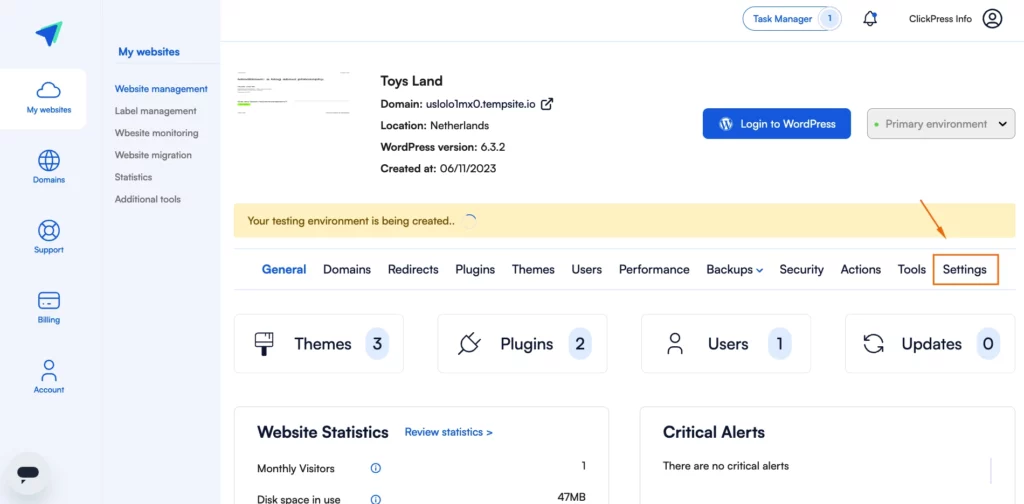 Step 2: Click and choose the PHP version you want to use, and then click Yes.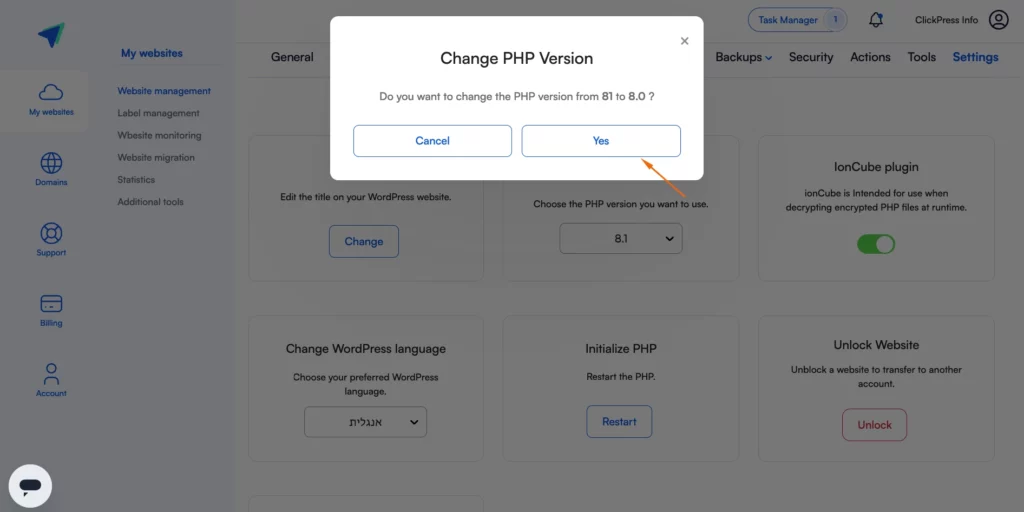 Related Articles
Still could not find your answer?