How to Create a Testing Environment
Create an isolated testing environment to safely create changes and updates without impacting your production environment. After thoroughly testing your changes, you can seamlessly transition them to the primary environment.
Step 1: Click on the button Primary Environment.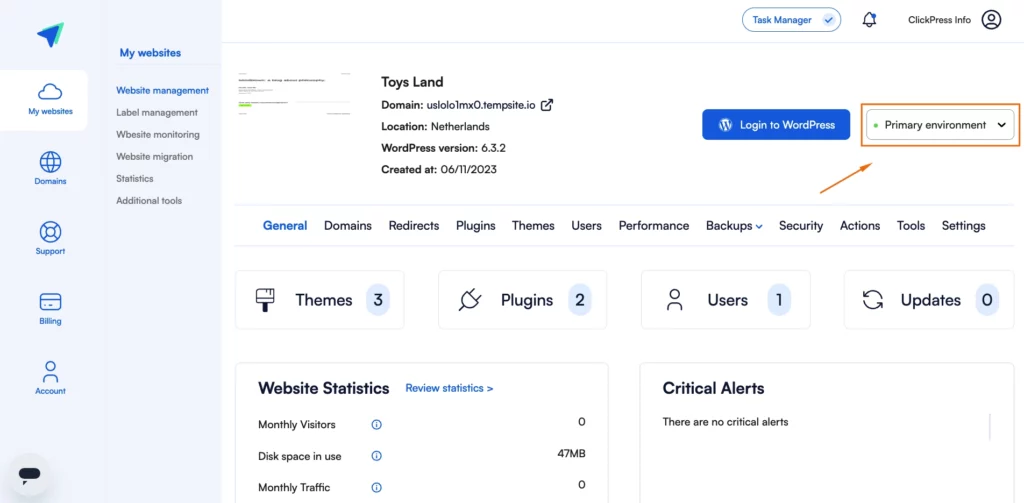 Step 2: Click on the blue button Create.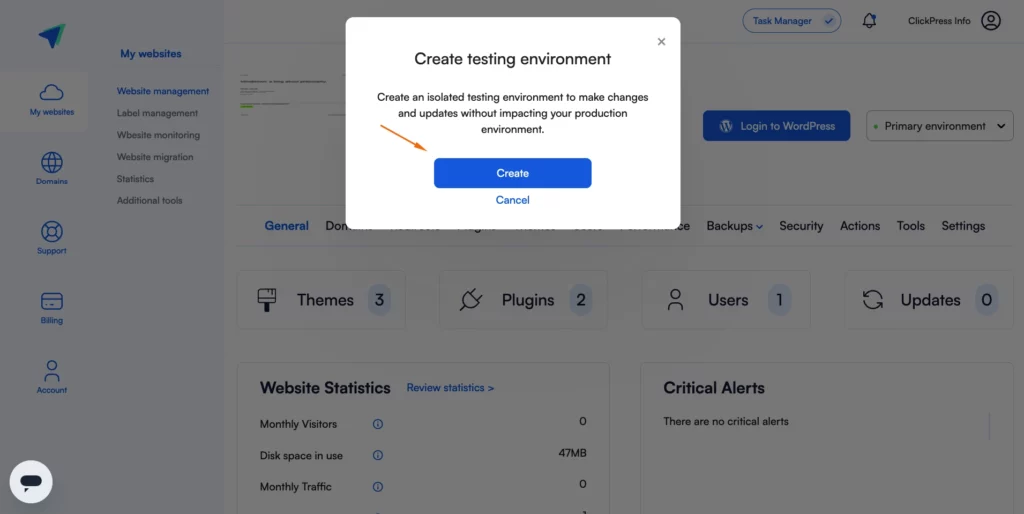 Please note: The testing environment is valid for only 90 days. During this period, you'll receive an email with the option to extend it.
Related Articles
Still could not find your answer?