How to Duplicate A Website
Duplicating a website entails creating an identical copy, including pages, posts, databases, and other files. You can make changes, updates, and modifications without affecting the primary website, ensuring a seamless development process.
Step 1: On the My Website page, choose the website you want to duplicate, click on the three dots, and click Duplicate Website.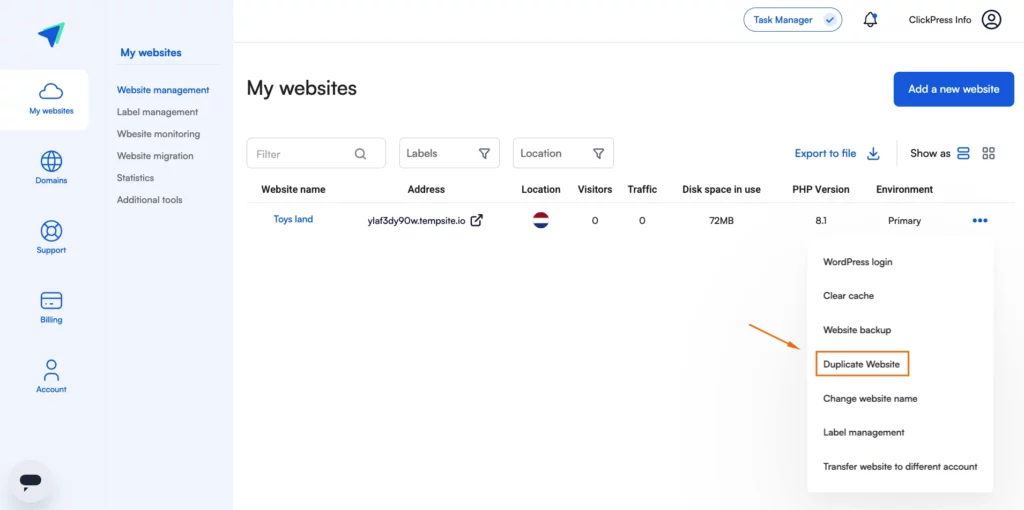 Step 2: Name your duplicate website. You can also add HTTP authentication and then click Duplicate Website.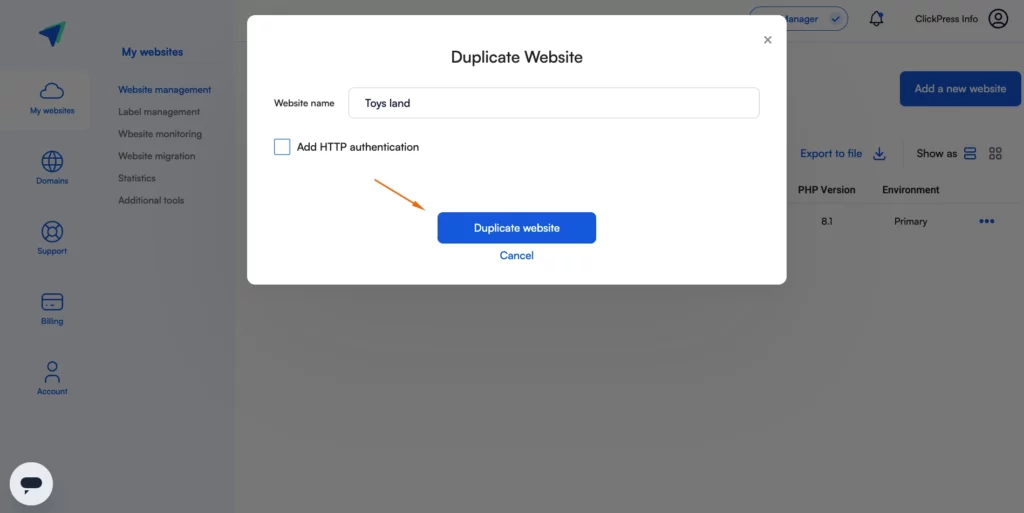 Related Articles
Still could not find your answer?