How to Create a Website
Create your WordPress website with ClickPress in three easy and quick steps.
Step 1: Click on the blue button Create a new website.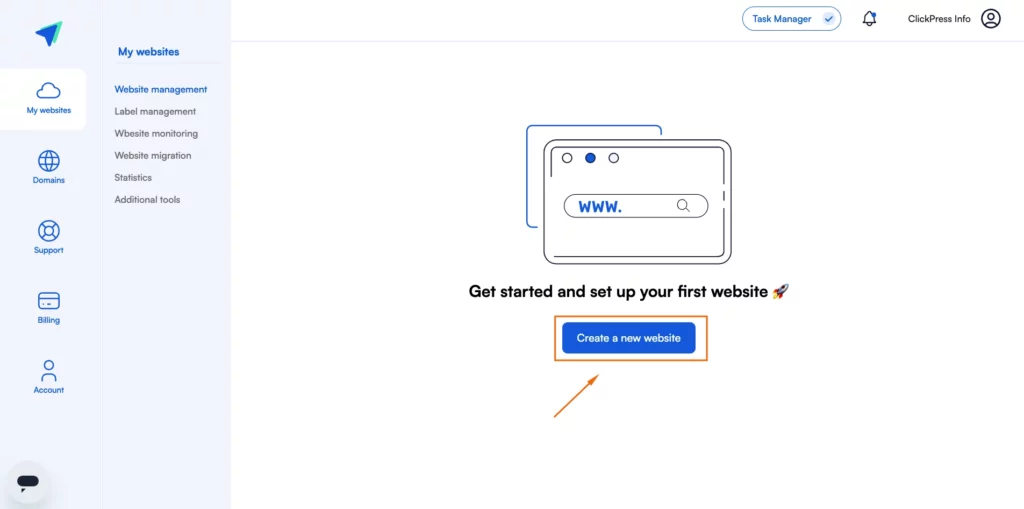 Step 2: Choose your WordPress website category and click on Next.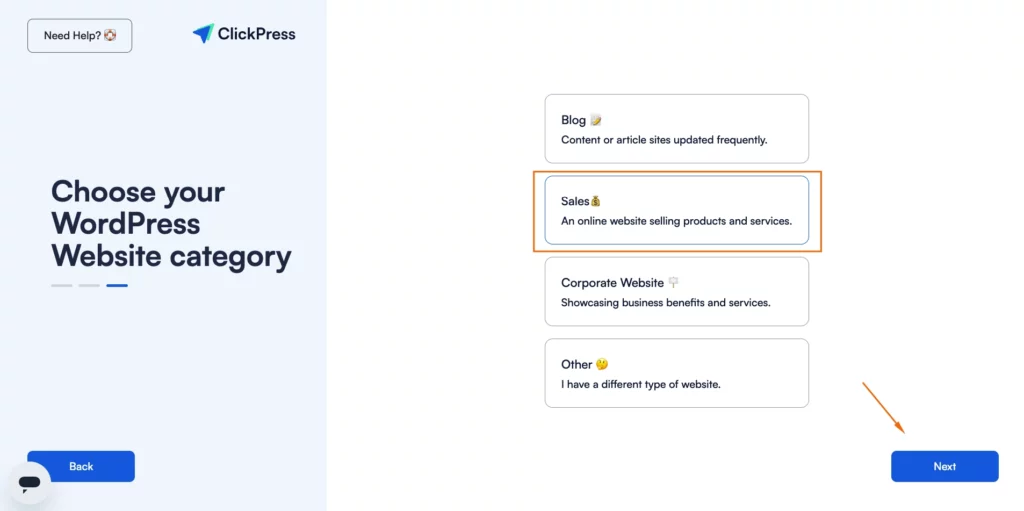 Step 3: Set up WordPress and login information, then click on next
Step 4 (optional): You can add recommended tools for your website, and then click the Confirm button.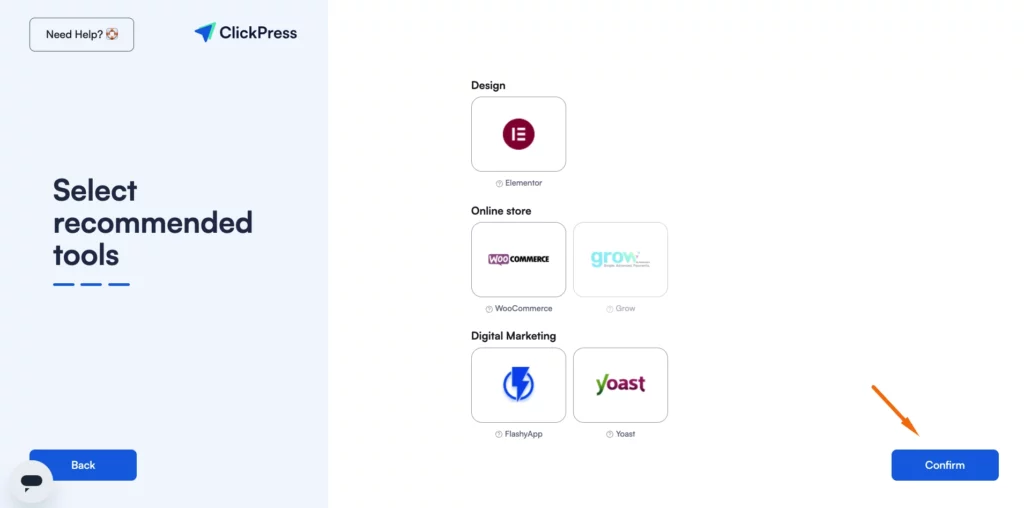 Related Articles
Still could not find your answer?