How to Set User Permissions in WordPress
Grant users access and assign different roles in WordPress, such as administrator, editor, and more.
Step 1: Click on Users.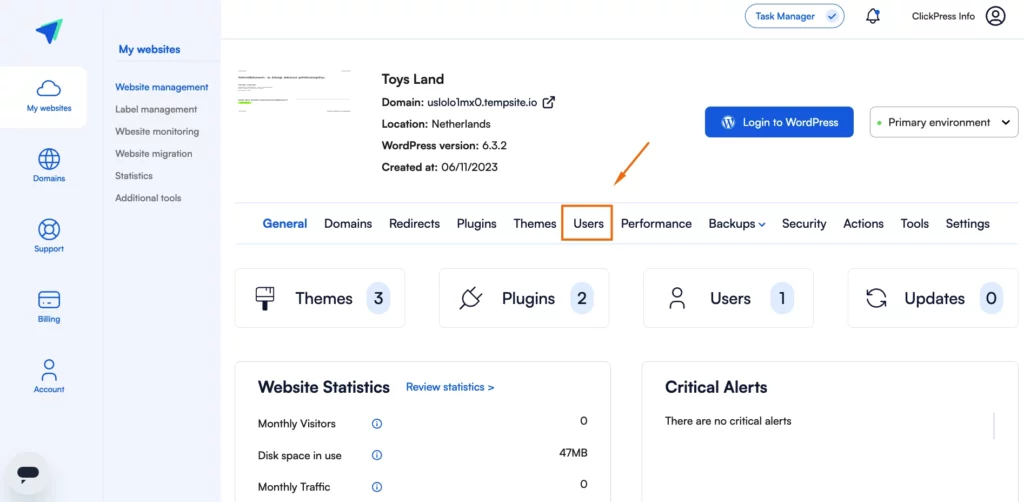 Step 2: Click on the blue button Add a new user.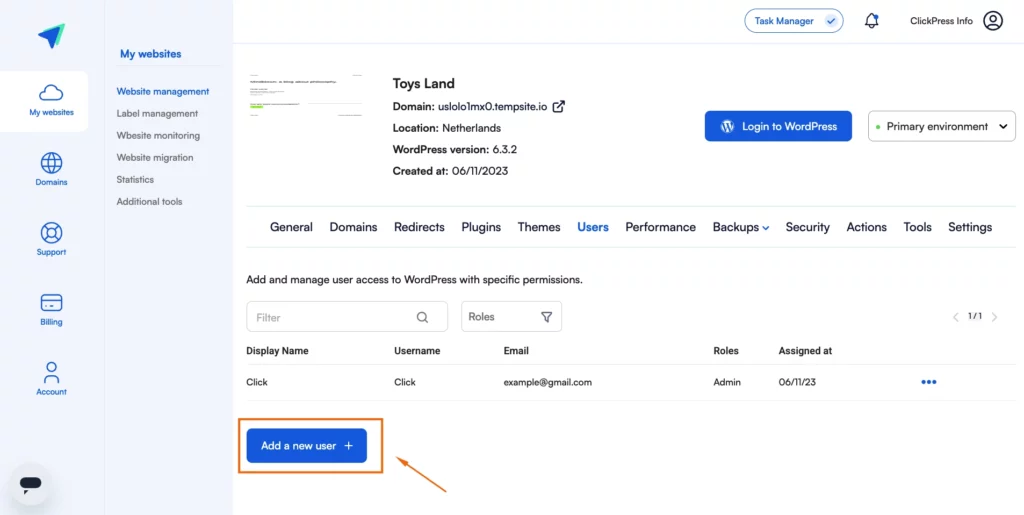 Step 3: Fill in the required details, choose the role type, and click the blue Add button.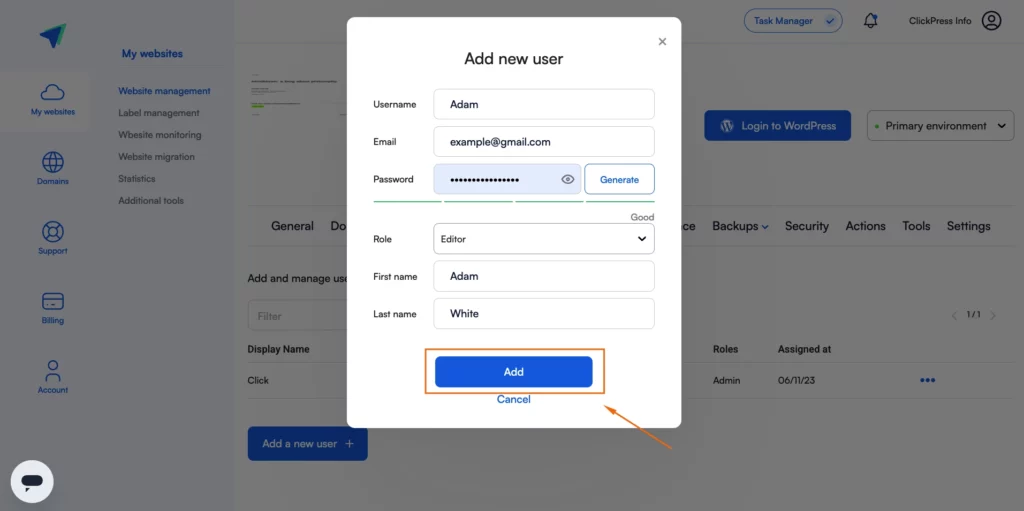 Related Articles
Still could not find your answer?