How to Install a WordPress Plugin or Theme
Here's a quick guide on how to install and manage WordPress plugins and design kits.
Step 1: Click on Plugins or Themes.
Step 2: Click on the Install a New Plugin blue button.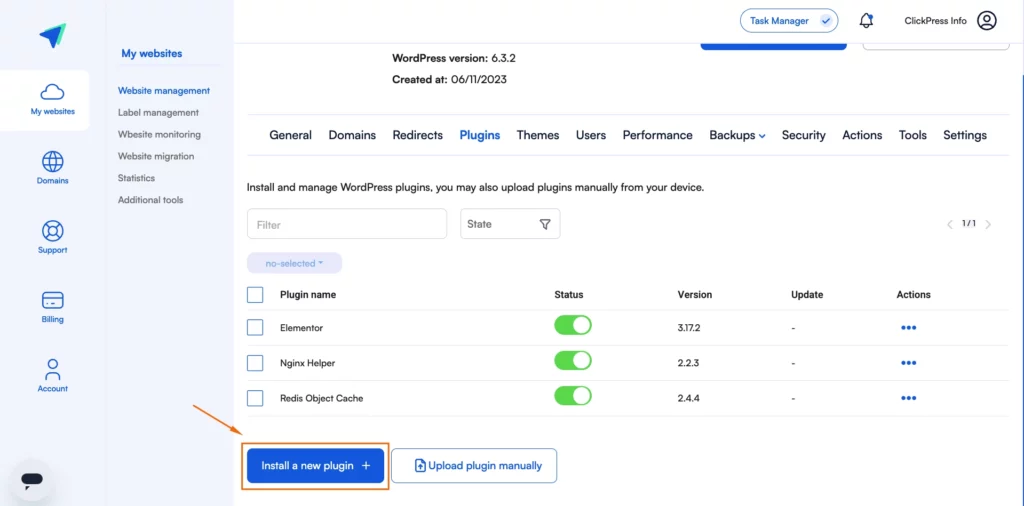 Step 3: Type in the plugin name and click the blue install button.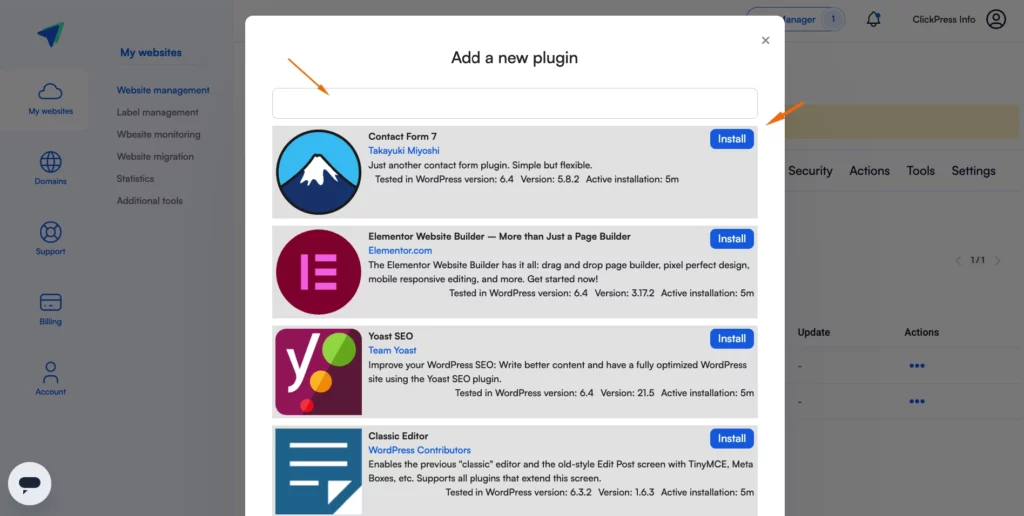 You can toggle the switch button to turn a plugin on or off. To delete the plugin, click on the three dots.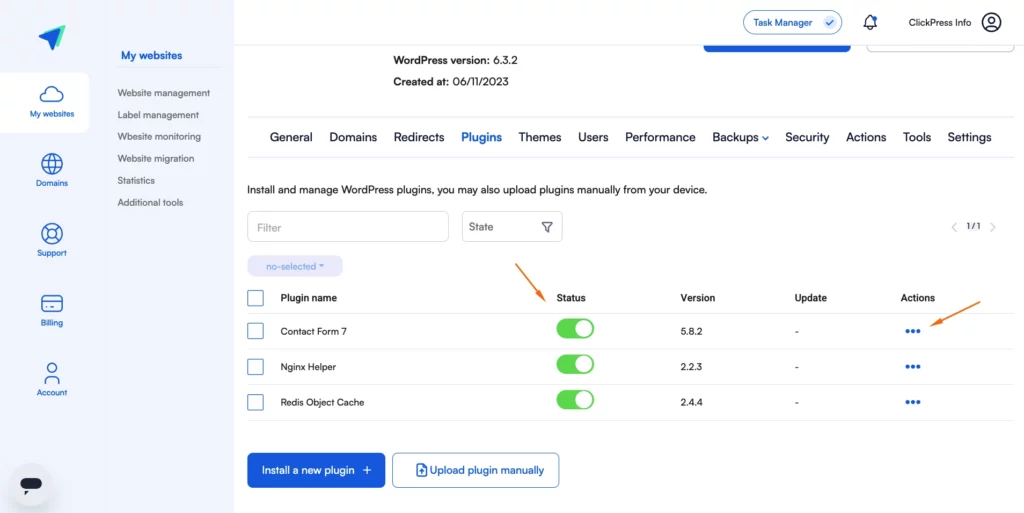 Related Articles
Still could not find your answer?