How to Set Up Website Monitoring
The website monitoring provides real-time email alerts for downtime and performance issues. It helps website owners promptly address problems, minimize disruptions, and maintain website availability.
Step 1: Click on Website Monitoring on the left side.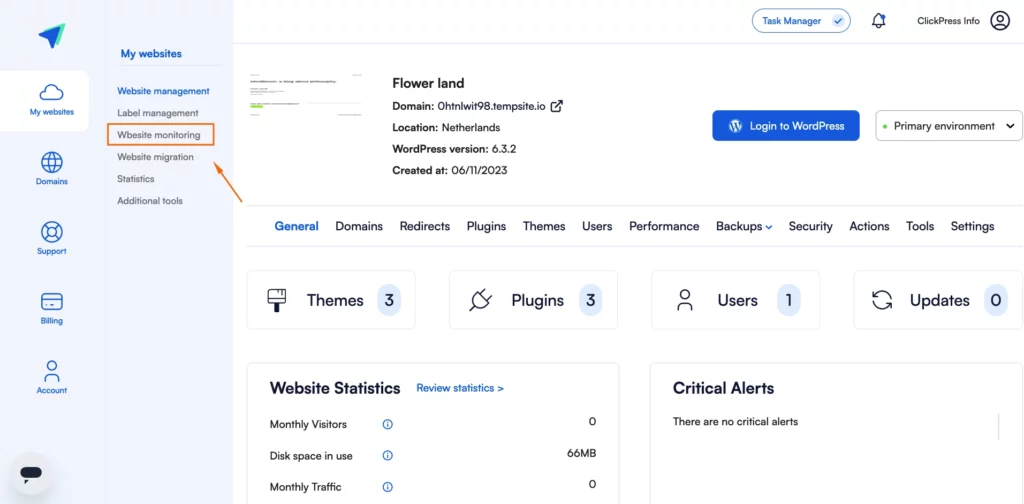 Step 2: Click on the blue button Add a new monitor.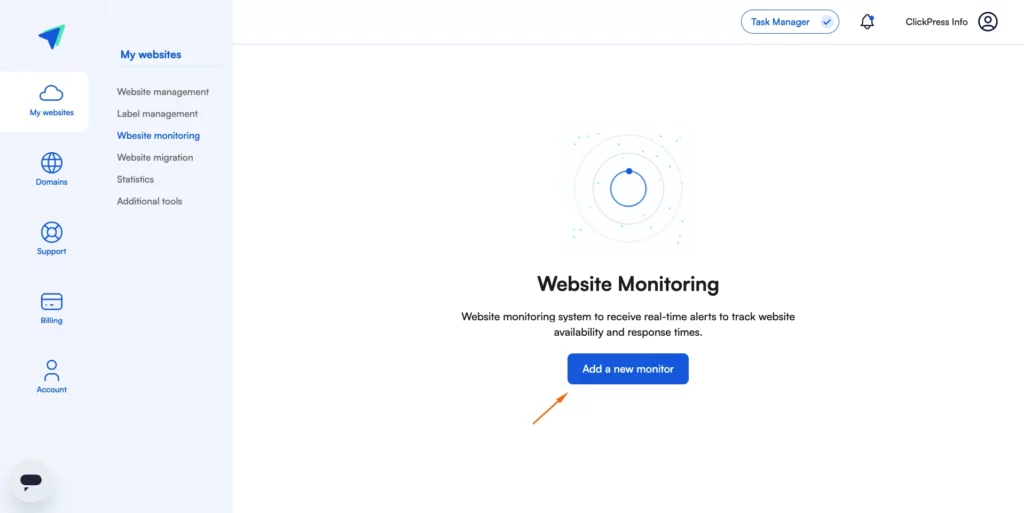 Step 2:
Create a group name.
Add a website name.
Define which email address will receive alerts, and click Next step.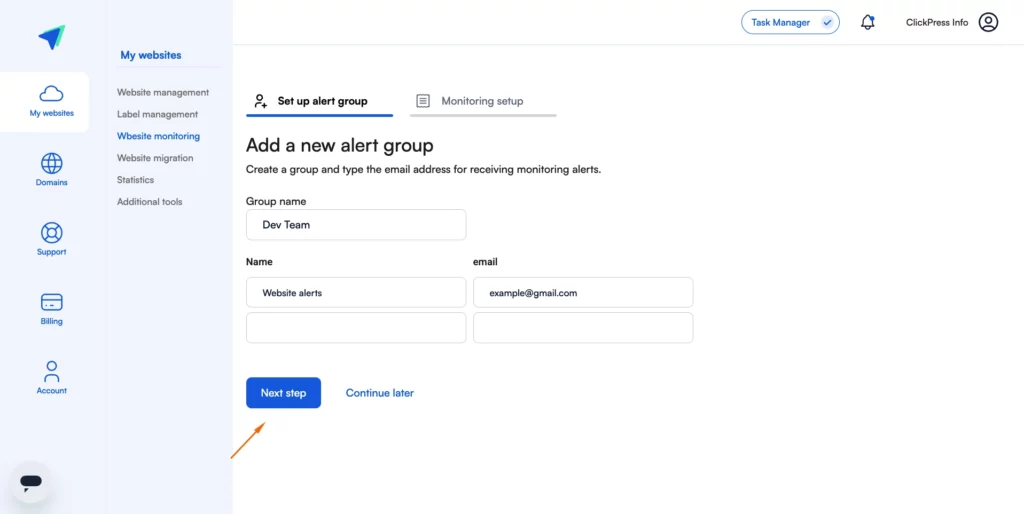 Step 3:
Type in the website URL.
Give a name, for example (Home page).
Type the website name.
Choose the monitoring type (Ping, Service, or Website).
Define the number of failed attempts before sending an alert to the email.
Click the blue button Confirm.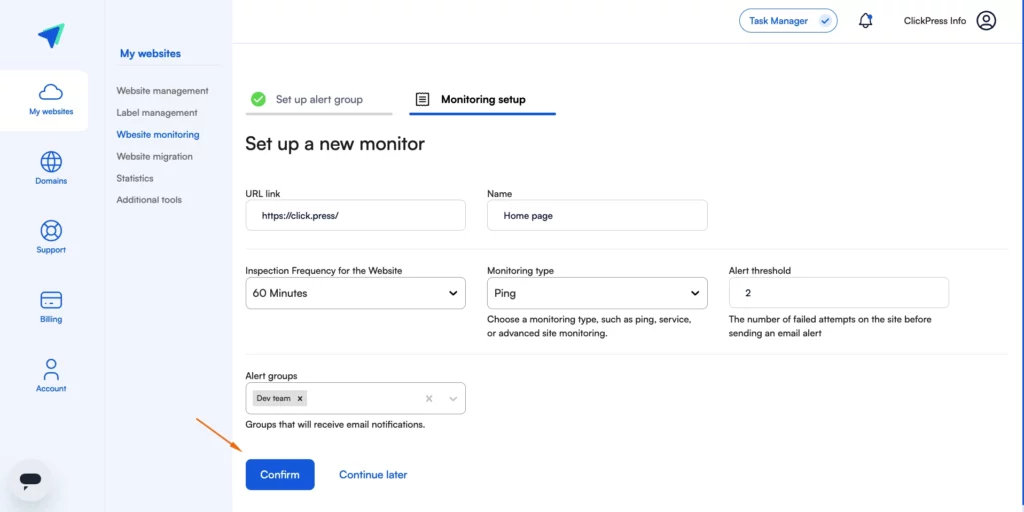 Related Articles
Still could not find your answer?