How to Enable WordPress Debugging Mode
WordPress Debug Mode helps developers identify and fix issues within their WordPress websites. Detailed error messages are displayed when debug mode is enabled, providing information about PHP errors and warnings.
These messages can help identify the root causes of problems, such as coding errors, compatibility issues, or conflicts between plugins or themes.
Here's a quick guide on enabling WordPress debugging mode directly from the interface.
Step 1: Click on Tools.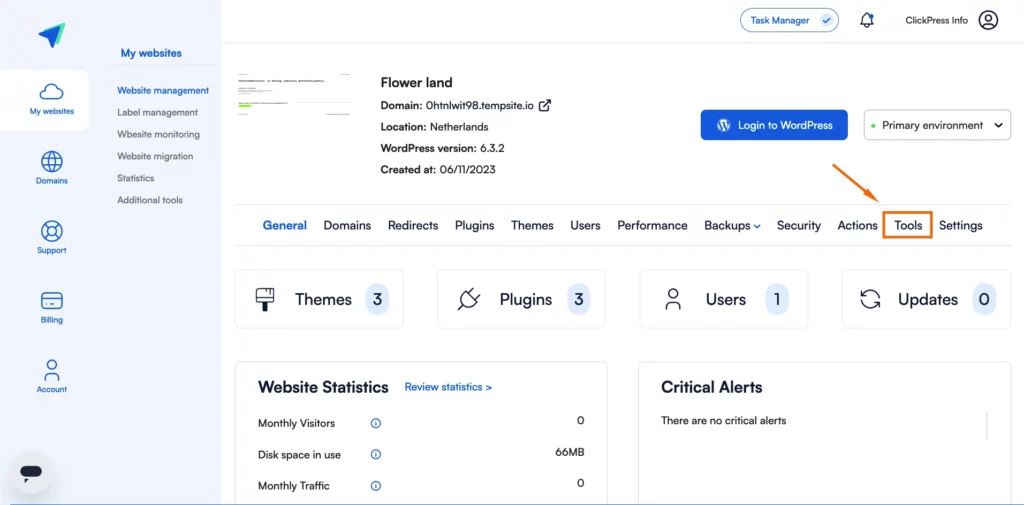 Step 2: Click the switch button to turn on the debugging mode.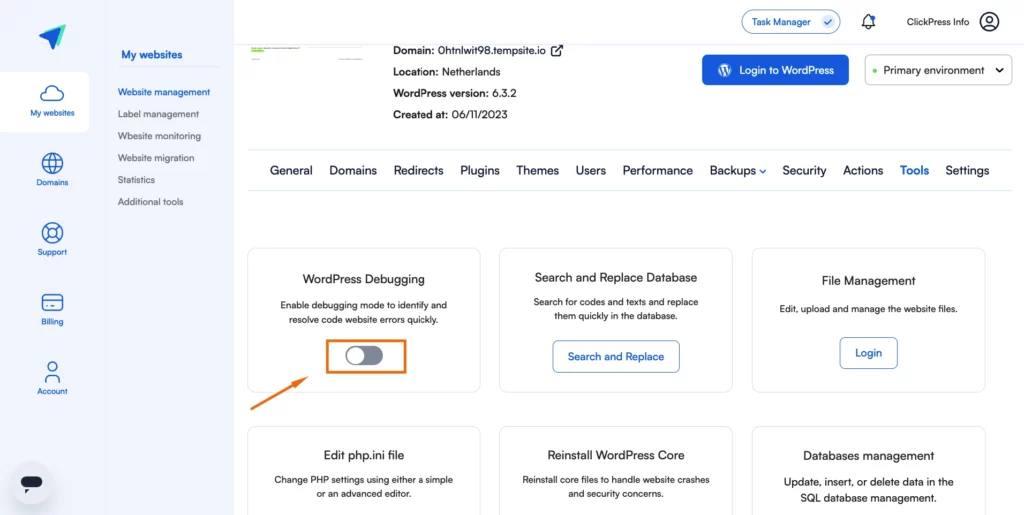 Once the switch displays a green color, it indicates that debugging mode is on.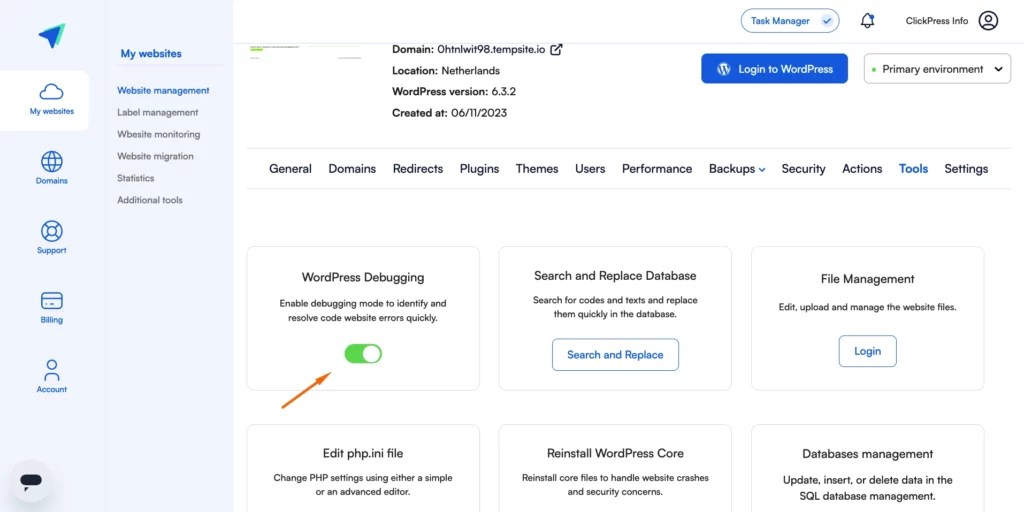 Related Articles
Still could not find your answer?