How to Change a Password
Here's a quick guide on how to change your password through the interface.
Step 1: Click on the Account and then click on Password.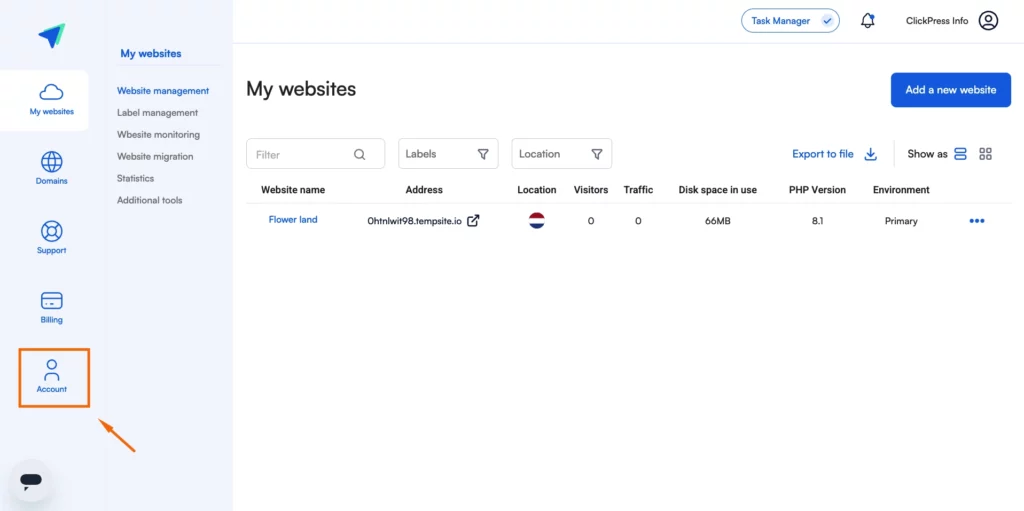 Step 2:
Enter your old password.
Create a new one.
Confirm it by typing it again and clicking on the blue button Save.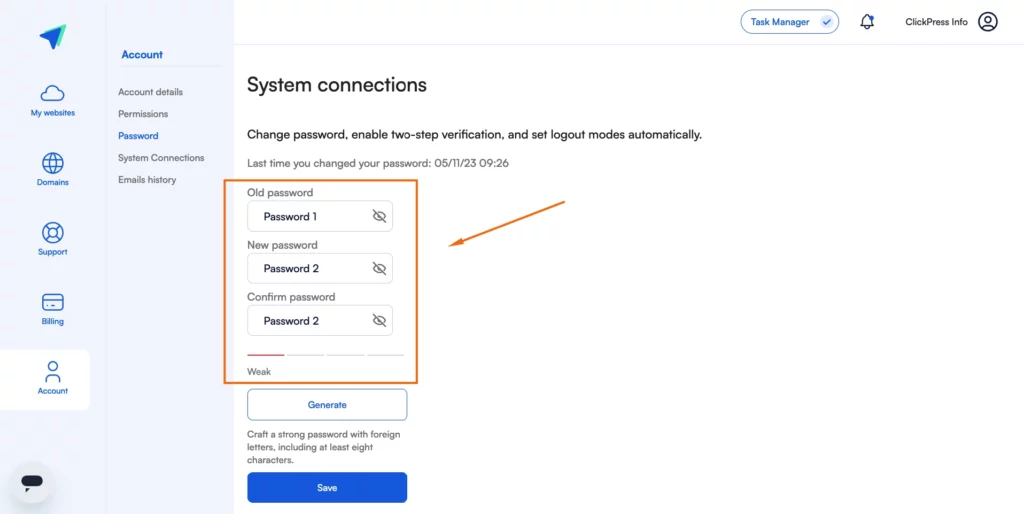 You can click the Generate button, and the system will automatically provide a strong password.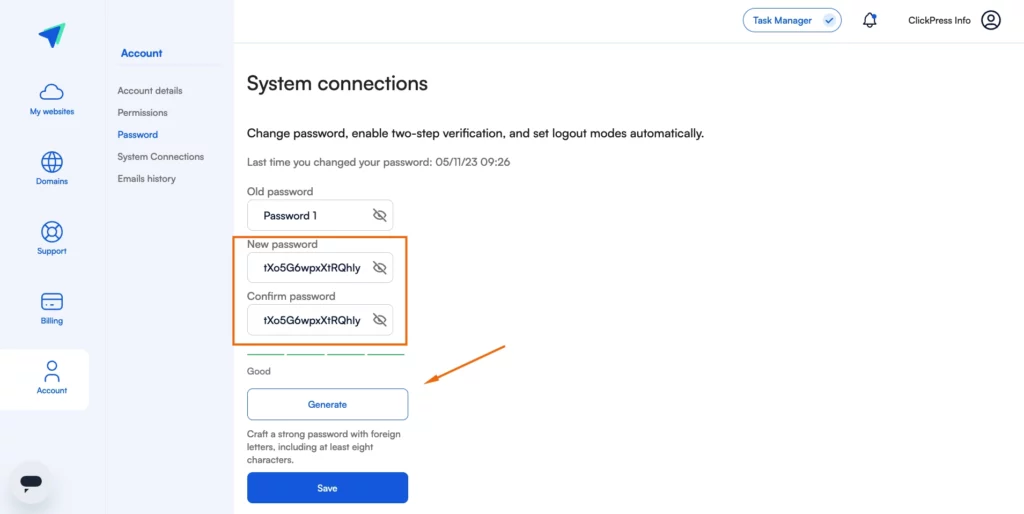 Related Articles
Still could not find your answer?