How to Create 301/302 Redirects
301 and 302 redirects, known as permanent and temporary redirects, respectively, efficiently and seamlessly redirect users from one URL to another. These directives notify search engines about changes or permanent deletions of specific pages on the site. It helps maintain search engine rankings and ensures a smooth and uninterrupted user experience by guiding visitors to the correct and relevant content.
Step 1: Click on Redirects.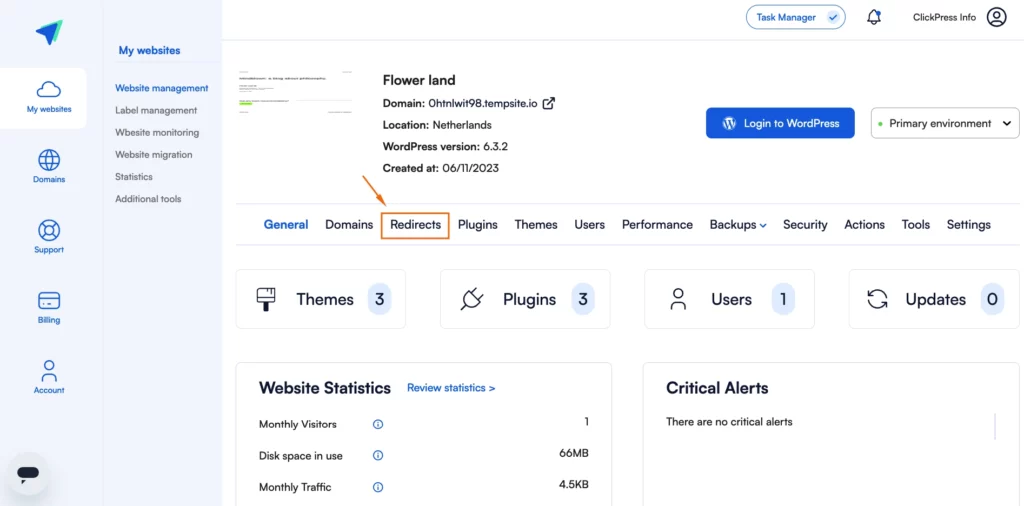 Step 2: Click on the blue button Add.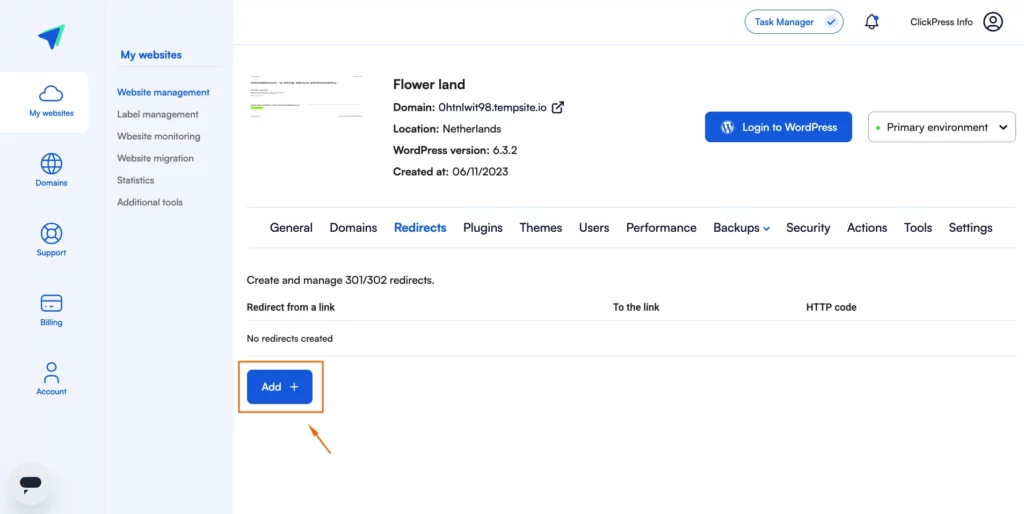 Step 3: Select the redirect type (permanent or temporary). Enter the destination from one URL to another, then click the Add button in blue.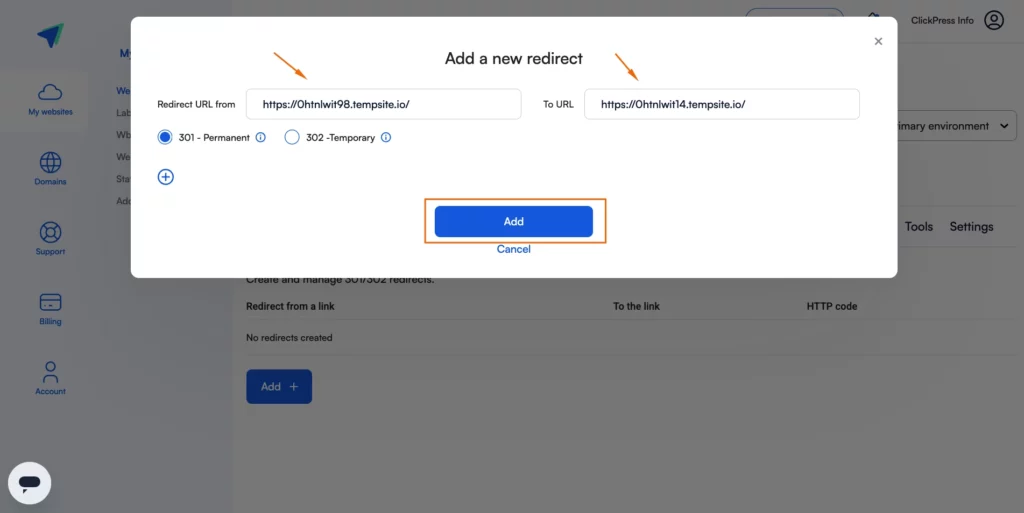 Related Articles
Still could not find your answer?